Start Up Details: What's needed to open a RowZone®
Take pause as you read to compare our beautifully simple and proven $80K fitness franchise opportunity to others that cost well over $300,000. The fact is, with RowZone you only need approximately 65 to 80 members to cover your operating costs. Our franchisee's sign up on average around half that number of new members in the first week alone and that's our goal. A solid base to build your business on.
Only 800/1,000 square feet of space required in virtually any setting.
An eye-catching RowZone Indoor Rowing Studio can be set up in almost any approved structure offering a minimum of 1,000 square feet of open space: Strip Malls – Industrial Buildings – Health Care Campuses – Industrial or Commercial Facilities – Multi-Story Retail Properties – Office Complexes – Free Standing Buildings – Downtown Center City Locations…. Visit the RowZone Blog To See Franchisee Studios Being Built-Out.
Professional training and support from the start.
RowZone's success is driven by operating formulas perfected through years of experience in all aspects of the ever-evolving fitness industry. Each RowZone franchisee receives comprehensive training, tools and hands-on working experience in our own RowZone Success Program.
RowZone's Success Program provides: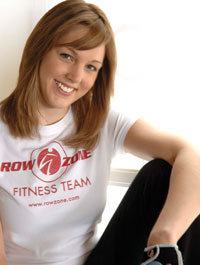 Multi-Day Training at RowZone University in Philadelphia
Week-Long Internship at your new RowZone Location
RowZone By-the-Book: Proprietary Training Manuals
RowZone P.O.S. and Accounting Procedures and Software
RowZone Official Certification Program
RowZone Design Team Sessions: Creating the Look that Works Best in Your Space
Ongoing Support to Keep Your Business Growing Strong….. the crew effect.
Engaging programs: After your members discover RowZone's many benefits, we focus on keeping your business growing strong with an ongoing schedule of workout sessions, creative programs and competitive events to share the RowZone culture with members' friends, families, new member prospects and your community.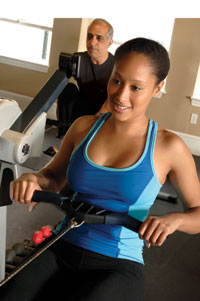 Row Zone Regular Session Schedules are provided to you from RowZone headquarters and are custom-keyed to attract members interested in workout levels to achieve specific results–from beginners interested in shedding extra pounds, to time-crunched executives seeking stress relief, to soccer moms. A diversity of disciplines are teamed with rowing to enhance the full body workout experience, including free weights, isometrics, circuit training, Pilates and more.
Special RowZone Events highlight the calendar every 13 weeks to provide members with competitive challenges and generate additional opportunities to encourage family, friends and new fitness fans to explore the energy of RowZone. RowZone Race Days, for example, are high profile competitions between individual RowZone members and crew teams; participants win the heart-pumping excitement of competitive rowing and the drive to improve their performance.
> Contact us to learn more or request a FREE RowZone Franchising Information Package.