By petar at May 3, 2011 | 3:03 pm | Print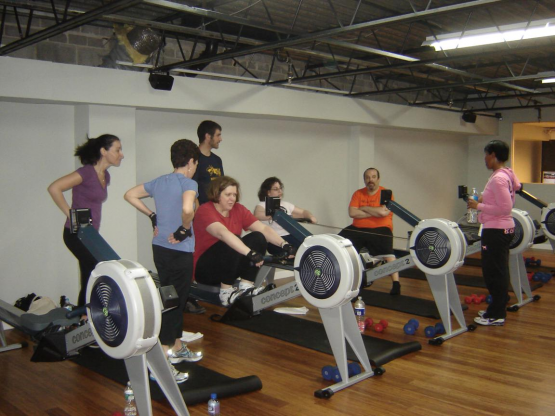 Hey guys, Mike here. This is my inaugural post. You could say that I'm more than a little anxious about how it will be received. Be nice… even though I'd probably be vicious

.
The Rowing Community is a little different from most. You wouldn't think so, but there's definitely a bond between anyone that has ever rowed before. I run into kids at school all the time, and because I have something that says crew on it, a lot of people will introduce themselves or ask me questions because they used to row at "such and such" school, or their best friend, or brother, or sister did. In fact, that's how I made most of my friends at Drexel who are not on my rowing team.
Joining this community is always hard to do. Memberships at boathouses are fairly exclusive, and the sport itself is very expensive. However, the benefits are obvious. Immediately, you are inserted into a network of people who are in every industry, and usually successful, as well. "How do I join this community, Mike?" you may ask. The answer is simple: you already took the first step.
Rowzone offers a unique stepping stone into this community. Many clubs teach you how to row on an ergometer anyway. If you're serious about joining a rowing club, saying that you've pulled an 8-minute 2k, (Or sub 8-minute – the closer to a world record, the better. Don't be discouraged if you are slower than 8 minutes! There are plenty of rowers who have not broken 8 minutes that belong to a few of the clubs, and even a few on my collegiate team!), looks really good on your application. This step already puts you ahead of a random passerby who wants to try rowing, but has never even tried it.
The next step is getting involved in the fringes of the community. Show up to big races (Dad Vails, Head of the Schuylkill, and Navy Day Reggatas all come to mind) and walk around; Introduce yourself to people you meet; Talk to some boat vendors, like Vespoli and Resolute; See if you actually enjoy watching the sport. I've been in races decided by less than 1/10th of a second. Maybe it's just fun to watch Petar beat everyone in his race by miles and miles. Maybe you think it's just exciting to be at a big event with a jumbotron! Whatever your reason, you should enjoy the race for what it is, a friendly get together, where they give out medals, sweatshirts, and other fun stuff!
If you really enjoy the atmosphere, and are seriously considering joining a club to see if you have what it takes to compete, remember to ask Petar, Justin, Katie, Dani, Casi, or me to take you through one of the workouts from our practices, and if you enjoy it, feel free to start contacting clubs like Bachelors, Undine, Penn AC, Malta, and Vesper to name a few!
To get a look at some of the community of rowing as a whole, here's a good website: www.rowingillustrated.com
Check out the boards. There's plenty of people talking about races, boats, coaches, teams, clubs, etc.
HAPPY BIRTHDAY PETAR!!!!!!!