RZCore: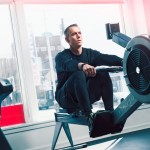 The RZ Core class is a perfect combination of free weights, flexibility, and cardio. The class is meant for all ages and fitness levels…no experience is necessary! By combining interval training on the rowing machine with body strengthening exercises, this class allows you to get in shape the right way. Each trainer will guide you through a fun, effective and engaging workout that will reshape your body. This low impact class allows a great, fat-burning workout without the wear and tear on your joints. Typically, RZCore classes involve about 60-70% work on the ergometer (rowing machine) while the rest of the work is circuit training & strength exercises. We keep the Core classes on a  three day rotation for a different focus each day: sprints on the machine with upper body circuits, medium distance on the machine with ab/core circuits, and long distance on the machine with leg circuits. Our talented group of instructors is constantly changing up the workouts to ensure a fun but challenging session each time you're in the studio.
RZ BootCamp: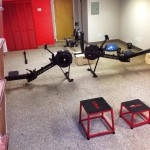 BootCamp classes combine the high intensity aspects of a crossfit-like workout with the added benefit of one of the best full-body, low impact cardio exercises out there: rowing! It incorporates rowing machines for a full body cardio workout as well as functional movement exercises using body weight, free weights, kettlebells, TRX bands, stability balls, etc. Whether you are getting ready for a race, that vacation in the sun, or decided to get in better shape, RZ BootCamp is for you. We typically go for about 50% work on the machine, 50% kick-your-butt full body floor work. Our high energy instructors and clients will help you take your workout to the next level! If you're new to rowing, or fitness in general, we recommend taking a few RZ Core classes before trying out the more challenging BootCamp sessions.
Row & Flow: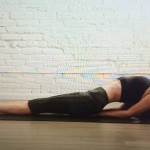 Row and Flow classes combine two great ways to workout. Get your muscles warmed up on the rowing machines then transition into various yoga poses focusing on flexibility and range of motion. Our certified Vinyasa instructor will lead you through and excellent workout in this great way to start your day. All experience and fitness levels are welcome. Namaste!
RZ Extreme:
RZ Extreme takes RZ BootCamp classes to the next level. They incorporate intense interval training on rowing machines combined with muscle building exercises through the use of heavier weight exercises that are not found in other RZ classes. Push your body to the max in these 45 minute classes! Sessions are limited on space to allow for more  attention to detail on form and technique allowing for a personal training feel. Typical RZ Extreme classes are about 30-40% work on the machine, the rest full body, high weight floor exercises. This class is for experienced RowZoners, please make sure you are comfortable with the BootCamp before you try your hand at Extreme.